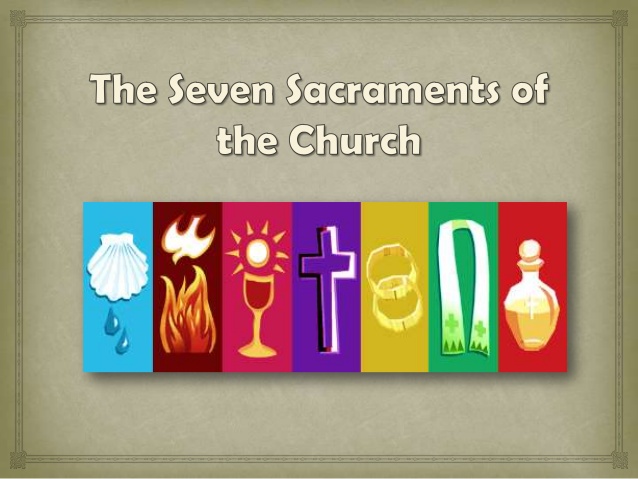 The Holy Sacraments, which are seven sacramental ceremonies that point to what is sacred, significant and important for Christians. They are special occasions for experiencing God's saving presence. That's what theologians mean when they say that sacraments are at the same time signs and instruments of God's grace.
The Seven Sacraments

Baptism, Reconciliation, Eucharist, Confirmation, Matrimony, Holy Orders, and Anointing of the sick (American Catholic.Org).
Son acciones exteriores instutuidas por Cristo, por medio de los cuales llegan hasta nosotros los bienes de la redención. La palabra sacramento tiene su origen en el griego y significa "un plan secreto para consequir un gran bien", o sea los planes secretos de Dios que muchas veces no entendemos entendemos pero que a traves de ellos nos quiete conceder enormes favores.
Los Siete Sacramentos

Bautismo, Confesion, Comunion, Confirmacion, Matrimonio, Orden Sacerdotal y uncion de los enfermos (
Religion Catolica Romana).